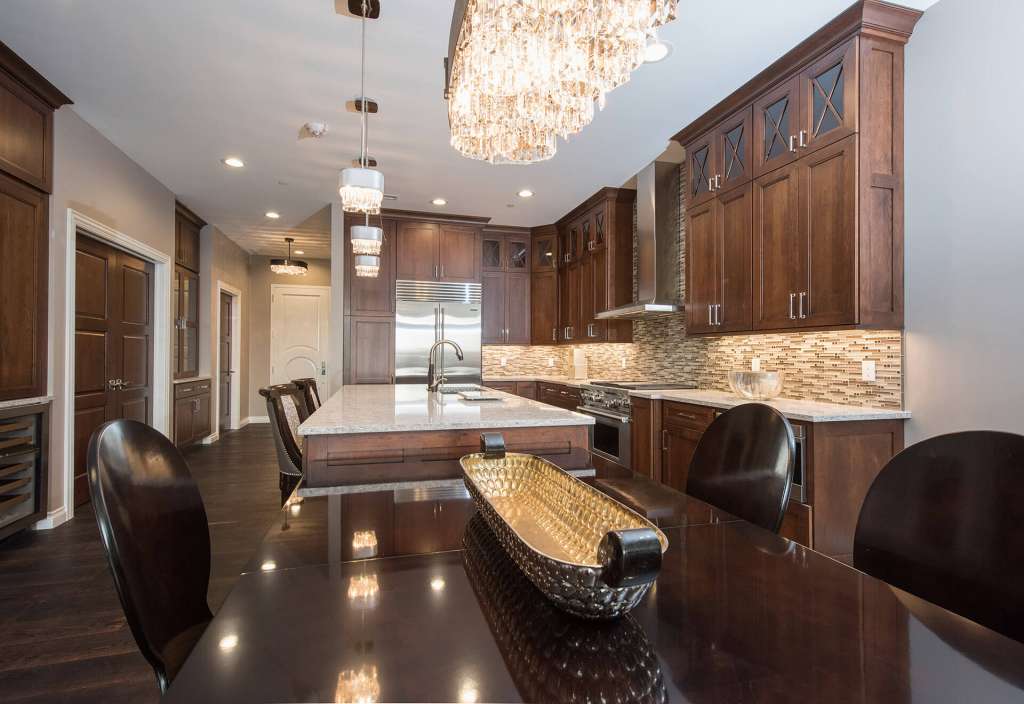 Major construction work on the five-story, 85,000-square-foot H Residence at Ashman and Main streets is complete.
Main floor: Northwood Gallery, Midland Visitors Center and Gratzi.
Second floor: Nine executive suites operated by the H Hotel. Residents are offered complimentary airport transportation, access to a fitness center and indoor pool/whirlpool, housekeeping services, delivery from Café Zinc and other discounted services.
Third floor: Six condo spaces, each 1,800 to 2,500 square feet with open-air balconies. Unit 301 has sold. The shell space price for 302 is $900,000; three designer models, for which Shaheen selected Saginaw-based Pinnacle Design, are priced $895,000 to $1.05 million.
Fourth floor: Four penthouse suites, from 2,494 to 3,228 square feet, with French doors leading to private open-air balconies. Some have two balconies with different views; one has a nearly 400-foot balcony space situated on the curved entrance side of the building. Shell prices: $1 million to $1.25 million.
Fifth floor: Rooftop garden terrace, including a resident clubhouse and lounge area with full indoor and outdoor catering and food prep facilities. There's also an outdoor fireplace.
Read More at Midland Daily News