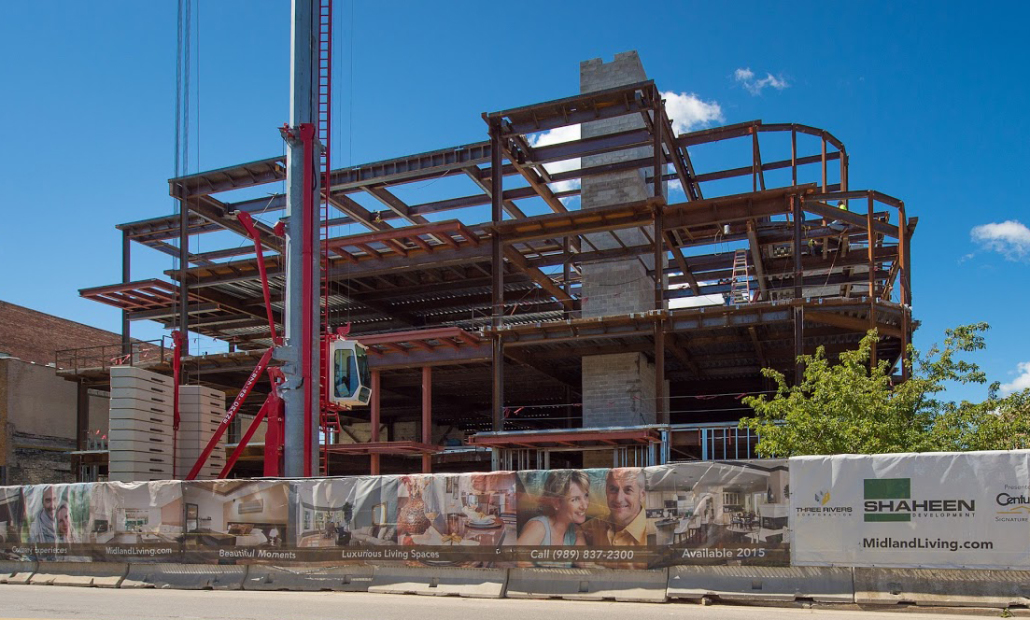 MIDLAND, MI – Many residents and visitors have seen the crews working on the five-story building dubbed the H Residence and have spotted the tower crane hovering over the corner of Main and Ashman streets.
Peter Shaheen, vice president of owner Shaheen Development, estimated the $25 million project is "pretty close to 50 percent" complete and there are typically 50 people on the job site every day.
John Hill, senior design architect at Three Rivers Corp. and lead architect for the H Residence, credited the Shaheen family with helping bring a "wonderful addition" to the community of Midland, along with city staff for making the process as smooth as possible for the numerous construction companies involved in the project.
Read more from the Midland Daily News and MLive.com.