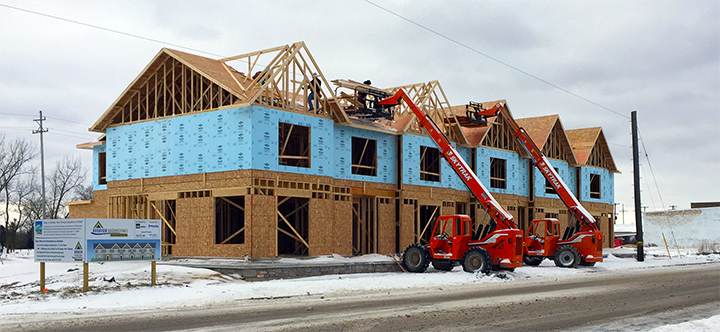 SAGINAW, MI – Construction of a condominium development along the Saginaw River on the city's West Side is moving along, as crews frame in the first of several buildings at the site.
Workers on Thursday, Jan. 7, were building the structure for the roof of the Riverview Brownstones on Hamilton, 406 N. Hamilton, in Old Town Saginaw.
"We are excited that the community is now able to see the structure and framing of Hamilton-facing condominiums," Kelly said. "From Hamilton Street, you can see the front door, stooped entrance, patio, living area and staircase. The natural stone surrounding the patios will continue on the façade of the building. Each unit features an attached two-car garage in the back."
Read more on MLive.com.